Yussef Kamaal

Black Focus

Regular price

Sale price

$48.00 SGD

Unit price

per

---

About

The borders between London's musical tribes have always been porous. For Yussef Kamaal, the sound of the capital – with its hum of jungle, grime and broken beat – has shaped a self-taught, UK-tipped approach to playing jazz. In the states, the genre's long-running to-and-fro with hip hop – from Robert Glasper to Kamasi Washington – has reimagined it within US culture. On Black Focus, Yussef Kamaal frame jazz inside the bass-saturated, pirate radio broadcasts of London.

Taking inspiration from the anything-goes spirit of '70s jazz-funk, on albums by Herbie Hancock or the Mahavishnu Orchestra, it's a loose template with plenty of room to experiment. The pair, made up of Yussef Dayes and Kamaal Williams (aka Henry Wu), have had little in the way of formal training. Instead, their musical tastes – and approach to playing – are indebted to Thelonious Monk's piano as much as the drum programming of Kaidi Tatham.

"It's all about the drums and the keys," Williams says. "Not to take anything from anyone else, but that's where it all originates from: the chords, the rhythm of the chords and the drums." Born out of a one-off live session to perform Williams' solo material for Boiler Room, it soon became a project in its own right. Coming together as Yussef Kamaal, they played a series of live shows where little more than a chord progression would be planned before taking to the stage

Bringing that unspoken understanding to the recording sessions (engineered by Malcolm Catto of The Heliocentrics), the unplanned, telepathically spawned grooves retain the raw energy of their live shows. "It's not so much about complete arrangement, it's more about flow," Dayes says. "A lot of the tracks are just made spontaneously – Henry will be playing two chords, I'll fill in the groove and we'll just leave the arrangement naturally."

Both hail from South East London, crossing paths in 2007 as teenagers playing their first pub gigs around Peckham and Camberwell. Dayes drums for cosmically-inclined, afrobeat outfit United Vibrations, while Williams – on top of drumming and playing keys in different incarnations over the years – has made waves with his solo, synth-draped house 12"s for much-fêted labels like 22a and Rhythm Section. – Press Release

"Tracks on the record may feel like unfinished sketches as the listener is dropped into grooves that fade in and out from each other. Yet, the consistency with which this choice is exercised still makes the album feel like a seamless progression of an idea from start to finish. Variation nestles within the forward movement of the record: opener and title track 'Black Focus' lulls the listener into its West Coast groove, whilst 'Strings Of Light' incorporates a synth-string progression over Dayes' afrobeat and a wash of celestial keys. Single 'Yo Chavez' also expresses the quieter side of Yussef Kamaal, pairing a gentle Rhodes line with soft brushwork to create the eerie atmosphere of an MF Doom instrumental. It is this generic melding which characterises the pervading influence and ultimate beauty of jazz; at times indefinable or inexpressible, the finest of the genre braids sound to create boundless depth.

Jazz is best experienced live and with 'Black Focus' Yussef Kamaal have captured the unpredictable and at times fragmented intensity of the live experience on wax. This is the kind of record that inspires new listeners to explore unfamiliar sounds and musical histories; the kind of record that bodes very well for the future of British jazz." – CLASH

Item description:

| | |
| --- | --- |
| Artist: | |
| Title: | Black Focus |
| Label: | |
| Format: | Vinyl, LP, Album |
| Pressing: | UK |
| Release Date: | 2016 |
| Genre: | Jazz, Electronica |
| Style: | Contemporary Jazz, Soul-Jazz, Broken Beat, Deep House |
| Catalog No: | BWOOD0157LP |
| Condition: | New |

Share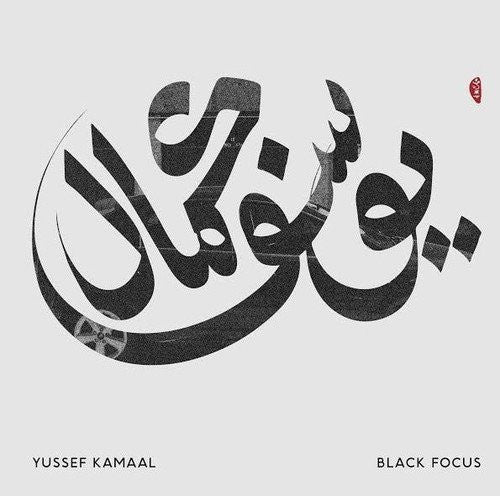 Choosing a selection results in a full page refresh.