Various Artists

Lefto Presents Jazz Cats

Regular price

Sale price

$45.00 SGD

Unit price

per

---

About

"Lefto curates a compilation of the latest in Belgian jazz-electro-acoustic acts from the Sdban Ultra label – and what a collection it is, with 16 varied and entertaining tracks from a variety of bands.

One thing to say at the outset is that the vast majority of these tracks are not drum-machine driven, so this isn't a hip-hoppy or rapping set. What we get are mostly real bands with real players (who nonetheless use studio techniques to build their sounds). In many ways these musicians are the successors to the acid jazz movement I wrote about a couple of weeks ago in reviewing the Night Trains retrospective (Hugh Brooker, Chris Bangs, D*Note and so on) – only now the field has expanded in all directions and includes many more musical reference points.

Stand-out tracks here including Antwerp fusion band BRZZVLL (pronounced 'Brazzaville', apparently) with their sax and Rhodes workout De Vlijtige Kip (the feisty chicken), all shifting textures and shimmers with polychromatic alto sax leading into a bouncy and deceptive groove. Black Flower combines Arabic scales and harmonies with flute lines and some rich dub production on Artifacts, connecting with the Ethiopian jazz of Mulata Astatke in crossing borders. Brussels quartet Commander Spoon arrive with guitar solos and tightly shifting rhythms on Introducing – Part III, the guitar of Florent Jeunieaux wailing to particularly good effect." – London Jazz News

"Compiled by Belgian DJ and eclectic connoisseur Lefto, 'Jazz Cats' showcases the next generation of Belgian jazz artists including the psychedelic jazz-fusion collective BRZZVLL, the outrageous BeraadGeslagen, radical experimentalists Steiger, electro-acoustic piano trio De Beren Gieren and futuristic funksters, STUFF.

With jazz seeing a resurgence over the last decade, an explosion of young musicians are exploring and experimenting with the sound and there is a renewal of energies, with Belgium at the forefront. From the youthful jazz iconoclasts of SCHNTZL and the Ethiopique inspired quintet Black Flower, to the jazzrock hybrid of Commander Spoon and one of the most distinguished Belgian jazz groups of the past ten years, LABtrio, 'Lefto presents Jazz Cats' is the perfect introduction to the current Belgian jazz scene and the artists currently making waves across Europe.

The word "tastemaker" often gets mentioned when Lefto's name pops up in discussions and rightly so. If you've ever had the pleasure to listen to one of his incredible Boiler Room sets or his Worldwide FM show, you'll know why. Famed for his gloriously eclectic DJ sets, he switches effortlessly between hip hop, funk, breaks, neck-snapping beats, future bass, South-American influences, bruk riddims and some wild African rhythms. - Bandcamp

Item description:        

| | |
| --- | --- |
| Artist: | Various Artist |
| Title: | Lefto Presents Jazz Cats |
| Label: | Sdban Ultra |
| Format: | 2 x Vinyl, LP, Compilation |
| Pressing: | Belgium |
| Release Date: | 05 October 2018 |
| Genre: | Electronic, Jazz |
| Style: | Fusion, Electro |
| Catalog No: | SDBANUL06 |
| Condition: | New |

 

Share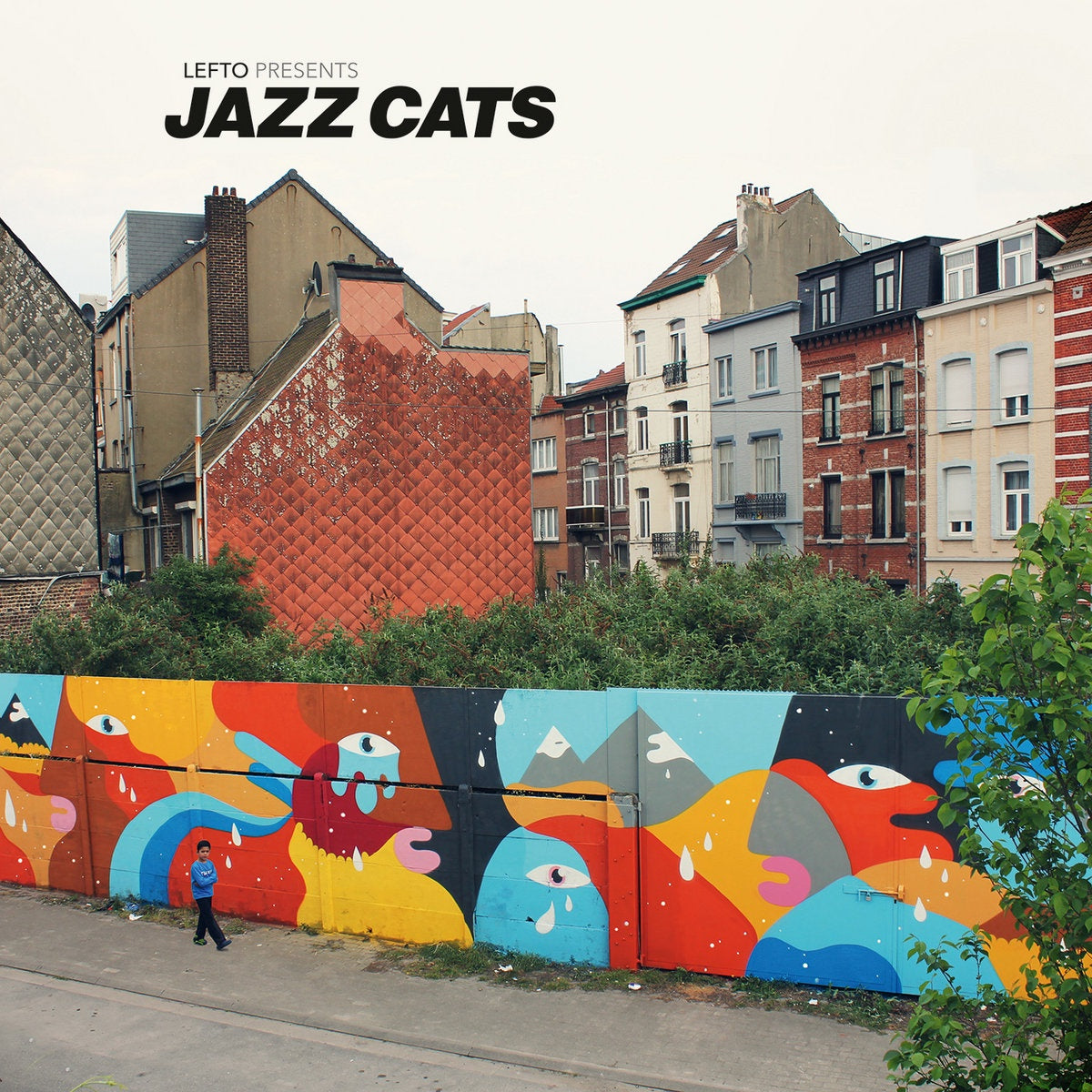 Choosing a selection results in a full page refresh.