Triosk Meets Jan Jelinek

1+3+1

Regular price

Sale price

$39.00 SGD

Unit price

per

---

About

"Hence the album's titled 1+3+1-- it's a reference to how it was made. He sent us stuff, then we did stuff, then he added the final touches. He did a little bit more editing and production and mixed and mastered it in Berlin."

 

--Triosk drummer Laurence Pike to Jasmine Critteneden, December 2003, Jazzgroove

Call it The Postal Service II. Triosk is an otherwise unknown Australian jazz trio that liken their compositional approach to the loops and "clever layering of sound" of electronic music. Pike's "he" is Berliner Jan Jelinek, of course, easily one of the most consistent and multi-capable electronic artists around today, and whose Loop-Finding-Jazz-Records Pike once heard on late-night radio and now credits as one of the trio's primary influences. In fact, in the past, Jelinek samples constituted Triosk's primary sound source: live and on record, the trio play controlled improvised sets atop a collection of loops that emanate from a nearby mini-disc; as the loops change, the trio reacts accordingly.

-

And indeed, 1+3+1 sounds like a jazz trio not playing alongside Jelinek's material, but atop it. At most times, Triosk overpowers Jelinek's original loops to the point of near-obliteration. Which is somewhat ironic, I guess: On projects such as Loop-Finding-Jazz-Records, Jelinek nominally works with the vinyl physicalities and actual sounds of jazz records, though no one would ever know that jazz was the source material for his clicks and hazy dub atmospherics.– Pitchfork

Label: Faitiche – faitback05

Format: Vinyl, LP, Album, Reissue, Remastered

Country: Germany

Released: 9 Apr 2021

Genre: Electronic

Style: Dub, Future Jazz, Experimental

Share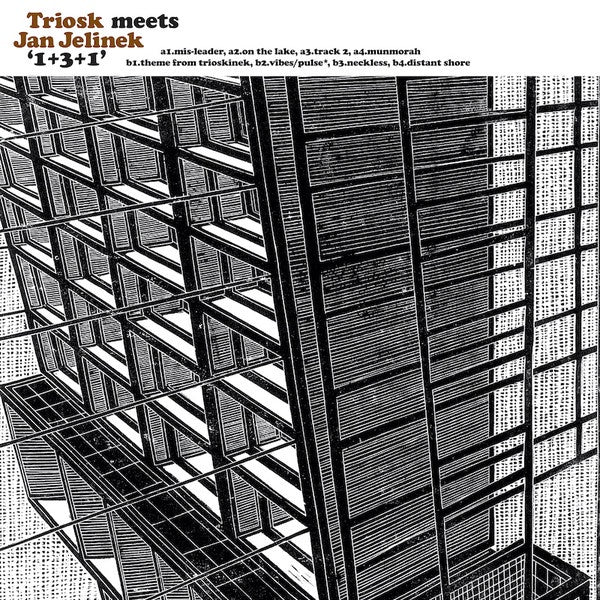 Choosing a selection results in a full page refresh.