Theo Parrish

American Intelligence

Regular price

Sale price

$70.00 SGD

Unit price

per

---

About

A TAV Curator's Pick.

Given that this is the first album from the great Theo Parrish since 2007, it's unsurprising interest in American Intelligence has rocketed over the course of the year as Sound Signature left a trail of hints.

Happily, American Intelligence is a fine album; deep and woozy in parts, undeniably soulful, shot through with jazz influences and full to bursting with killer cuts.

By now, everyone should know the brilliant "Footwork" single (arguably one of the records of 2014); soon, clubs will swing to the off-kilter dancefloor jazz of "Make No War", the 21st century broken house of the epic "Fallen Funk" and the decidedly odd - but brilliant - "Helmut Lampshade".

"American Intelligence, Detroit house music producer Theo Parrish's first album since 2007, is a two-hour collection with 10 of its 15 tracks approaching or breaking the 10-minute barrier. Within it, Parrish embraces the paradox of the title: indulgent and defiant, serious and cheeky, political yet intent on getting your dead ass to move." - Pitchfork

"The roots of black musical tradition in Detroit are very deep, and the recent pedestrian interpretations barely scratch the surface. Theo Parrish is a rare artist whose work is deeply connected with the past while remaining firmly trained on the future, and while American Intelligence will surely remain an outlier and the product of the unique mind that created it, his visionary ideas towards continuing to push music forwards, now, a decade ago, or for the foreseeable future, stand without serious doubt." - The Quietus

About Theo Parrish:

Theo Parrish is a musician and selector based in Detroit, Michigan, often described as a 'techno/house' artist. He has recorded music under his own name as well as with Rick Wilhite, Marcellus Malik Pittman and Kenneth Dixon Jr as 3 Chairs. He also puts out releases on his record label, Sound Signature. Another aspect of Theo Parrish's productions are his re-edits, often of old disco, funk or soul records. He is almost as renowned for his expansive and genre-hopping live DJ sets as his productions, and played a monthly residency at the former London nightclub Plastic People. - Wiki

 Item description:

| | |
| --- | --- |
| Artist: | |
| Title: | American Intelligence |
| Label: | |
| Format: | 3 × Vinyl, 12", Album |
| Pressing: | US |
| Release Date: | 2014 |
| Genre: | Electronica |
| Style: | House, Deep House |
| Catalog No: | SS055/56/57 |
| Condition: | New |

 

Share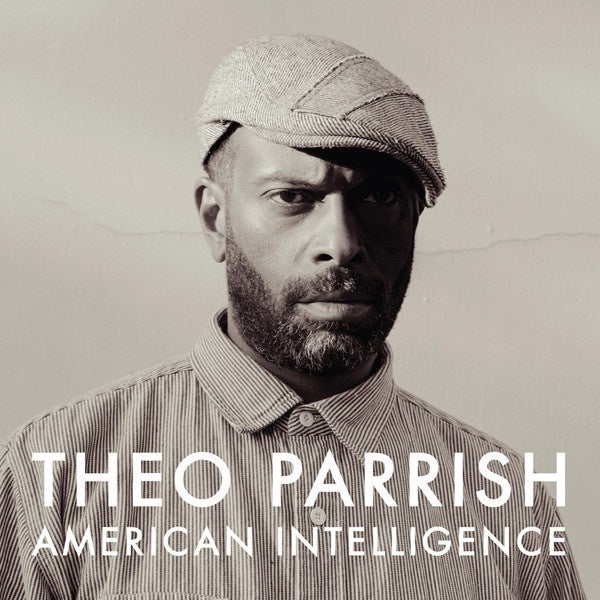 Choosing a selection results in a full page refresh.