Sun Ra And His Astro Infinity Arkestra

Pathways To Unknown Worlds

Regular price

Sale price

$48.00 SGD

Unit price

per

---

About

Travelogue through a cybernetical soundscape! The future rendered here by Ra seems more dystopian than utopian, and these 1975 guided improvisations are imbued with an underlying violence, alternate twists, bank turns, headchoppers, loops, rolls, sidewinders, and drops. It's a dark & glorious journey. Featuring the debut of the complete version of "Extension Out," Pathways has been exquisitely mastered from the 4-track session reel!

 

"This recording captures Sun Ra's thirteen-piece Astro-Infinity Arkestra on a stirring free-jazz date. A studio outing it may be, but the music bristles with the visceral energy of a live blow-out. Saxophonists John Gilmore, Marshall Allen and Danny Davis squeal, bray and generally over-blow bullishly, notably on 'Extension Out,' on the torrid mid-section of 'Cosmo Media' and on the heady blowout that is 'Of Mythic Worlds.' But there are also more subtle currents at play beneath the maelstrom." — All About Jazz

 

Pathways to Unknown Worlds was the final album in a trio of works to have been mixed in quadraphonic sound. While the three free jazz instrumental improvisations are in many respects quite similar to the laissez-faire sonic free for alls that had become synonymous with Ra's concurrent Arkestra, there are quite a few discernible distinctions. Chief is the presence of Ronnie Boykins (bass). Much like Marshall Allen (alto sax/oboe) and John Gilmore (tenor sax/percussion), Boykins had come up through Ra's ranks and his brilliant and expressive offerings to the Arkestras garnered the bassist favorable notice among his peers. As such, by the early '70s his contributions had significantly tapered off. However, Boykins' appearance on this effort seems to be neither lauded nor maligned. True to form, his solos make him a focus of this album. Another sonic element that immediately puts the project into perspective is Ra's incorporation of Moog synthesizer keyboards, which augment his various combinations of electric piano and organ. His perpetual experimentations with the instrument's textures, and its seemingly endless array of frequency responses, provide one of the more consistent motifs on "Pathways to Unknown Worlds," "Extension Out," and "Cosmo-Media." They would remain a source of inspiration and presumably amusement for Ra, both on-stage and in the studio. - All Music

 

Label: Modern Harmonic – MH-8084

Format: Vinyl, LP, Album, Reissue, Stereo

Country: US

Released: 6 Aug 2021

Genre: Jazz

Style: Space-Age, Free Improvisation

Share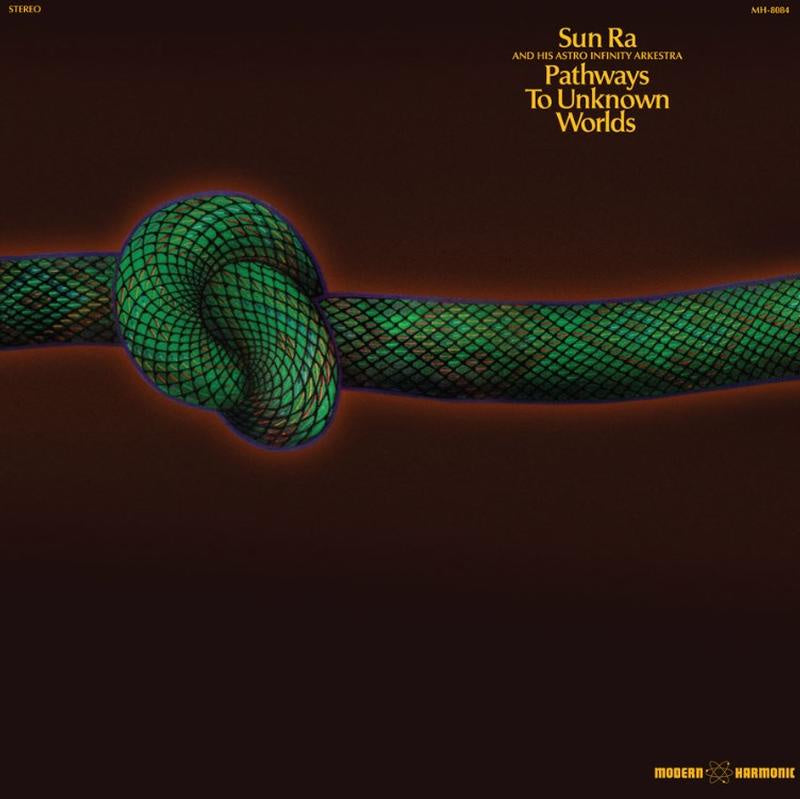 Choosing a selection results in a full page refresh.