Squarepusher

Feed Me Weird Things

Regular price

Sale price

$48.00 SGD

Unit price

per

---

About

25th Anniversary Reissue

"One of the most uncanny and fascinating things about music for me is when it induces a sense of high-speed motion," Tom Jenkinson says via email from his home in Chelmsford. While he grew up with a steady diet of Bob Marley and Augustus Pablo, by the time he was a teen in the mid-1990s, he had become taken with rave music. Inspired by the music played at local clubs, as well as Aphex Twin's early Xylem Tube EP, Jenkinson began making his own speedy tracks. "I've used the 160 to 200 bpm range a lot because it seems conducive to a sense of rapid motion." By 1996, Jenkinson started crafting what would become his debut, Feed Me Weird Things, for Aphex Twin's Rephlex label. Across that album's 12 tracks, that giddy, careening, wild sense of forward motion came to define his career as Squarepusher.

-

"I don't really like dwelling on music I made years ago," Jenkinson admits. But the 25th anniversary of the still-weird Feed Me evokes a simpler time for him, while showing how audaciously fast it still sounds years on. "I didn't ever seriously aspire to a career as a musician. Worldly success seemed so remote that I didn't have much of a concept of it in those days, but if I enjoyed making the tunes and my mates enjoyed listening; that was already success." The reissued set is crammed with old photos, flyers, and memories of that pre-internet era. 

-

The year of 1996 was electronic music's tipping point, the year of the breakout Trainspotting soundtrack and Prodigy's "Firestarter." But a bit deeper underground, it was getting, well, weird. Aphex Twin's Hangable Auto Bulb EPs introduced the term "drill 'n' bass" to describe its manic energy, but Squarepusher soon followed to push things to a ludicrous extreme. "I shared a three-story house in Haringey with seven other clueless layabouts, myself occupying a box room at the top," he recalls. Photos from this odd little room crop up often on the expanded booklet: "I filled it with a miscellany of music gear, including my prized Akai S950 sampler, set up amongst rickety furniture and dusty piles of charcoal and chalk drawings from my studies." – Bandcamp daily

Label: Warp Records – SQPRLP001

Format: 2 x Vinyl, LP, Reissue, Remastered, Vinyl, 10", 45 RPM, Remastered

Country: UK & Europe

Released: 4 Jun 2021

Genre: Electronic

Style: IDM, Drum n Bass

Share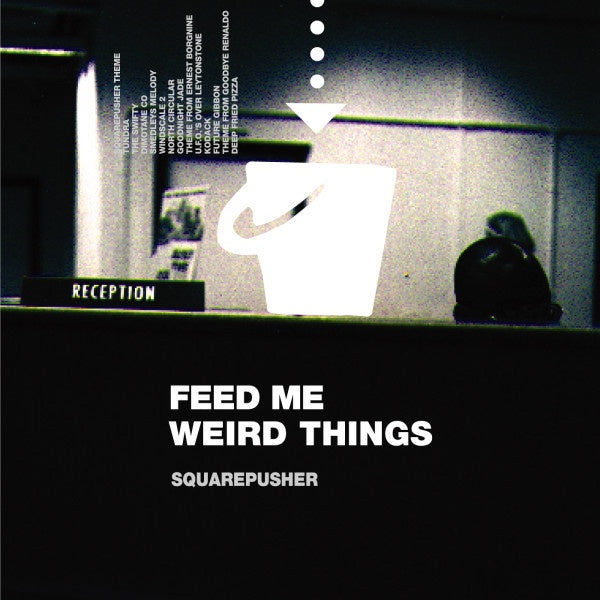 Choosing a selection results in a full page refresh.