Sonny Rollins

Way Out West

Regular price

Sale price

$39.00 SGD

Unit price

per

---

About

Way Out West is a 1957 album by Sonny Rollins with bassist Ray Brown and drummer Shelly Manne, neither of whom had played or recorded with Rollins before. The music employs a technique called "strolling", used here by Rollins for the first time, in which he would solo over only bass and drums with no pianist playing chords.

In order to fit the recording session into the musicians' busy schedules, it was scheduled "for 3 A.M.", according to the liner notes by producer Lester Koenig: "At 7 A.M., after four hours of intense concentration, during which they recorded half the album, and should have been exhausted, Sonny said, 'I'm hot now.' Shelly who had been up for 24 hours, said, 'Man, I feel like playing.' And Ray, who was equally tired and had a studio call for the afternoon, just smiled."

The picture for the cover, taken by celebrated jazz photographer William Claxton, with the saxophonist dressed in Stetson hat, holster, and horn in place of a pistol, was Rollins' own idea, to celebrate his first trip out West, according to Koenig in the liner notes. - Wiki

"The timeless Way out West established Sonny Rollins as jazz's top tenor saxophonist (at least until John Coltrane surpassed him the following year). Joined by bassist Ray Brown and drummer Shelly Manne, Rollins is heard at one of his peaks on such pieces as "I'm an Old Cowhand (From the Rio Grande)," his own "Way out West," "There Is No Greater Love," and "Come, Gone" (a fast stomp based on "After You've Gone"). The William Claxton photo of Rollins wearing Western gear (and holding his tenor) in the desert is also a classic" – AllMusic

"Sonny Rollins' playing is immediately attractive because of his muscular harmonic conservatism. Where he might have never have licked every scalar corner in existence as Coltrane did, he does always perform at the highest level. Way Out West remains a standard for this higher level." - All About Jazz

Musicians:

Sonny Rollins - tenor saxophone
Ray Brown - bass
Shelly Manne - drums

Item description:

| | |
| --- | --- |
| Artist: | |
| Title: | Way Out West |
| Label: | |
| Format: | Vinyl, LP, Album, Reissue, 180 gm |
| Pressing: | US |
| Release Date: | This reissue: 2009 | Original - 1957 |
| Genre: | Jazz |
| Style: | Hard Bop, Tenor Saxophone |
| Catalog No: | OJC-337 |
| Condition: | New |

Share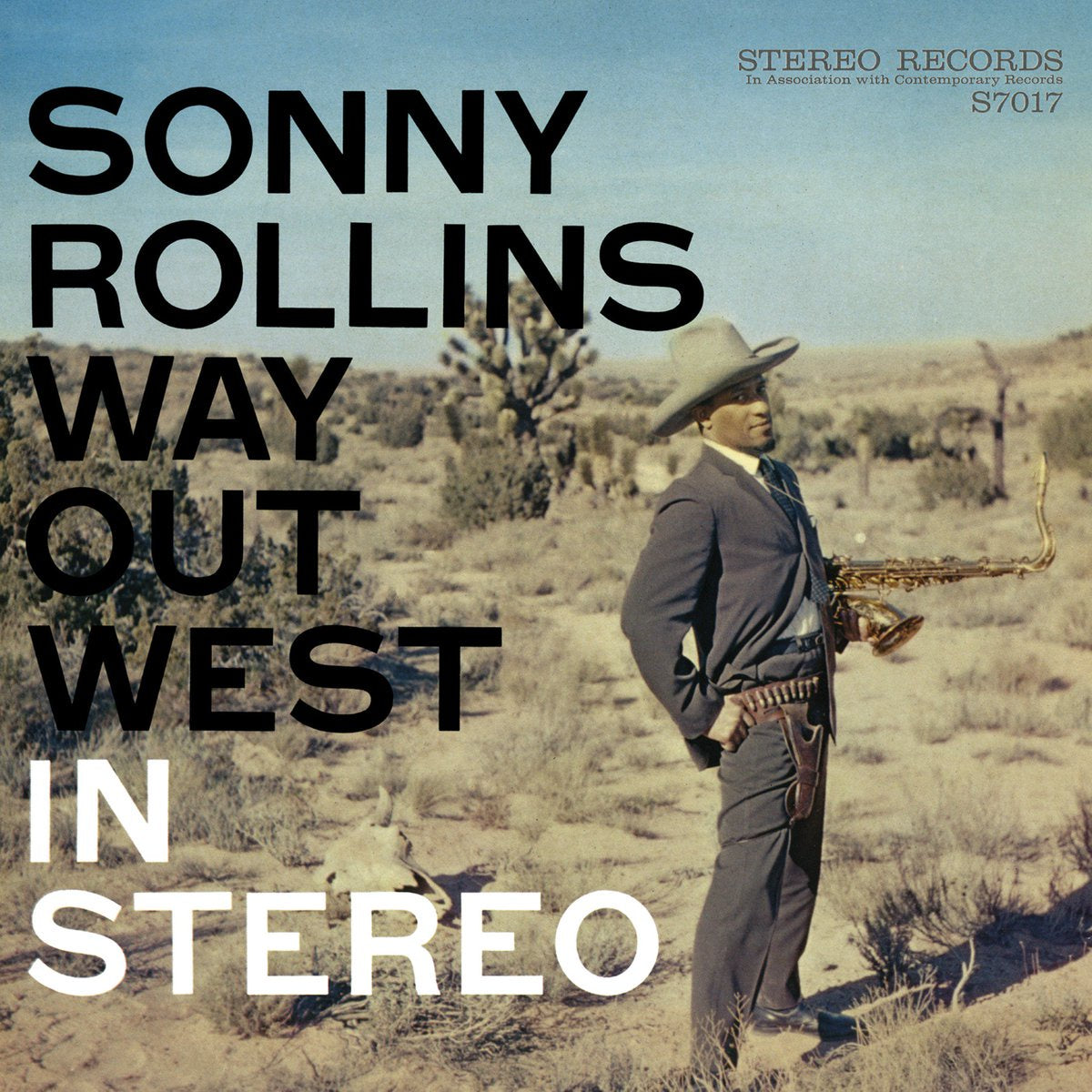 Choosing a selection results in a full page refresh.