Shabaka And The Ancestors

Wisdom Of Elders

Regular price

Sale price

$55.00 SGD

Unit price

per

---

About

A TAV Curator's Pick.

"Tradition shapes your work. For saxophonist and bandleader Shabaka Hutchings, that's something he's long understood. After years spent in the orbit of London's jazz circuit, he examines and reimagines his influences with a dexterity that's unique. Drawing out the vision underlying his new album, he says, "I see energy as being a form of wisdom to be passed down through the ages."

Unpicking the album's title, he continues, "When we study the music, the lives, the words of our master musicians we obtain a glimpse of that artist's essential energy source. This is the core vitality of the individual which leads them to utilise the musical specifics of their chosen genre in a way that mirrors their inner source of power. This is an intuited wisdom that's handed to us from the legacies of our elders."

The album is a document of sessions combining Hutchings with a group of South African jazz musicians he's long admired. His connection to the group was Mandla Mlangeni (bandleader of the Amandla Freedom Ensemble), whom he'd flown there to play with over the past few years. Recorded across just one day, the group drew on their South African lineage – heroes like Zim Ngquwana and Bheki Mseleku – to bring their own slant to the American jazz lineage being reconfigured in Hutchings' compositions themselves.

Going beyond the jazz greats Hutchings cites, influences are drawn from plenty of other sources: Caribbean calypso, central African song structures and Southern African Nguni music all play a part. Bringing together those ideas with the contributions of his bandmates is, he explains, crucial to what he sees in the role of an album artist. "Even though I wrote all the music, for me, the leader of the project isn't the person who writes all the music but the one who has a vision for how certain musical elements will be combined."

Born in London, moving to the Barbados from the age of six to 16, his tenor sax has become a regu-lar sight on stages around London and beyond since his return. Receiving awards from Jazz FM and the MOBOs for playing in – and often leading – groups like Sons of Kemet, The Comet Is Coming, Melt Yourself Down and Sun Ra Arkestra, he's part of a generation whose idea of jazz is pointedly unrefined. That's to say, Wisdom of Elders comes from an artist interested in the indefinable gaps more than fitting into boxes." – Gilles Peterson Worldwide


"Wisdom of the Elders was recorded in Johannesburg in 2015 on one of many trips Shabaka Hutchings took there to immerse himself in the country's rich musical heritage. The album is a psalm in nine parts. An episodic unfurling of a sonic journey across the Atlantic.

"The grand scheme of this album is to present the musical language that I normally associate with my UK bands in the context of SA musicians and musical sensibilities," explains Shabaka Hutchings.

8 men in a studio in Johannesburg; one tenor sax, one alto sax, one trumpet. One on vocals, one on ivory, one bass, one on percussion and one the drums. 800 million voices. 700 years. Millions of bones cracking under the weight of 22 false free years. Innumerable tiny sparks. One uncontrollable blaze."

Musicians:

Shabaka Hutchings - Tenor Sax
Mthunzi Mvubu - Alto Sax
Mandla Mlangeni - Trumpet
Siyabonga Mthembu - Vocals
Nduduzo Makhathini - Rhodes, Piano
Ariel Zomonsky - Bass
Gontse Makhene - Percussion
Tumi Mogorosi – Drums

Source: Shabaka and the Ancestors

"Recorded in a single day, the set is steeped in what Hutchings calls Afro-futurism, with the influence of Sun Ra strong in the mix (plenty of rippling Fender Rhodes keyboards, occasional vocals), though the group also draw on South Africa's heritage, notably on the 13-minute opener Mzwandile. Hutchings's tenor cuts a path between melodicism and "out" playing, and Mlangene's trumpet likewise veers between stately Miles-esque lines and urgent bursts of an almost New Orleans flavour. Pulsing, exploratory and vibrant." – The Guardian

"This recording is the culmination of the triangular experiences of tenor man Shabaka Hutchings and his personal destiny. Born in London, his family relocated back to their native Barbados, where Hutchings was raised in a musical environment until his teen years. Returning to London, he became a fixture on the free jazz scene, and while on holiday to South Africa, was drawn back to the primordial source of inspiration. Recorded over one day with no rehearsal, Wisdom Of Elders explores and expands upon traditional Nguni rhythms, while injecting blues, spiritual hymns, and Caribbean calypso.

Accompanied by the best players from Capetown; this session transformed into a tribute to those who have played jazz in the townships, especially saxophonist Bheki Mseleku, a major influence on Hutchings, and an inspiration for this production. This is an intended throwback to the era when African jazz was played as a spiritual path to resistance and creative survival." – All About Jazz

Item description:

| | |
| --- | --- |
| Artist: | |
| Title: | Wisdom Of Elders |
| Label: | |
| Format: | 2 × Vinyl, LP, Album |
| Pressing: | UK |
| Release Date: | 2016 |
| Genre: | Jazz, World |
| Style: | Avant-garde Jazz |
| Catalog No: | BWOOD0155LP |
| Condition: | New |

 

Share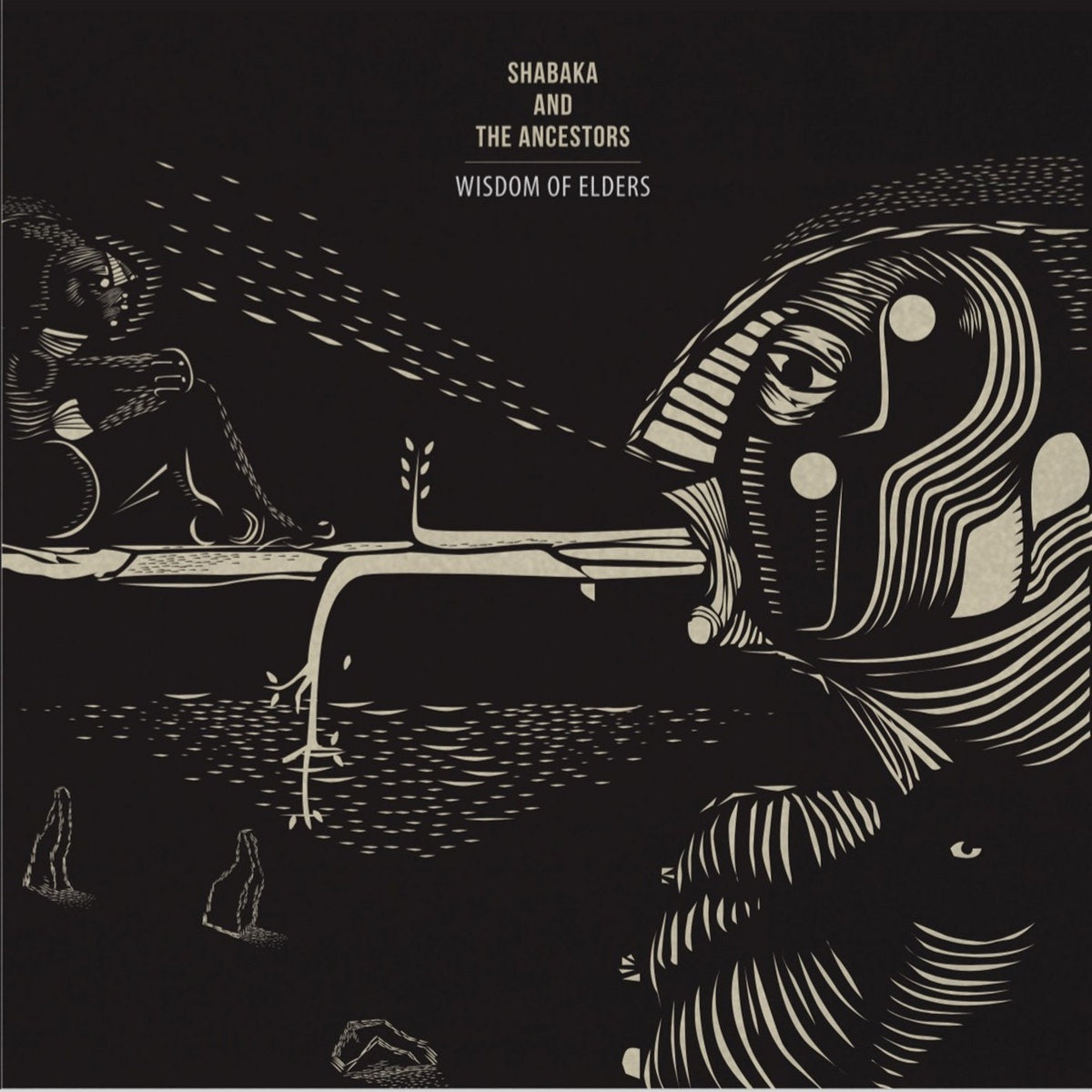 Choosing a selection results in a full page refresh.