Mal Waldron Sextet

Mal/2 | Original Jazz Classics

Regular price

Sale price

$60.00 SGD

Unit price

per

---

About

Mal Waldron is a giant of a jazz pianist, having recorded over 100 albums under his own name, performing on at least 70 for other band leaders, and also being the main accompanist for Billie Holiday until her death. For the next installment of Original Jazz Classics, Craft Recordings is reissuing one of Waldron's most loved albums, Mal/2. Mal Waldron's Mal/2 is a captivating and introspective jazz album that showcases the pianist's remarkable talent and innovative approach to music. Recorded in 1957 for Prestige Records, this album stands as a testament to Waldron's unique style and ability to push the boundaries of traditional jazz.

Originally released in 1957, Mal Waldron's Mal/2 album features some of jazz music's biggest names. Joining Mal Waldron (piano) are John Coltrane (tenor sax), Idrees Sulieman (trumpet) and Ed Thigpen (drums) amongst others. This new edition of the album is released as part of the Original Jazz Classics Series and is pressed on 180-gram vinyl at RTI with all-analog mastering from the original tapes by Kevin Gray at Cohearent Audio and presented in a Tip-On Jacket. - Craft Recordings 

| | |
| --- | --- |
| Label:  | Craft Recordings – CR00616, Prestige – CR00616, Prestige – LP CR00616 |
| Series:  | Original Jazz Classics |
| Format:  | Vinyl, LP, Album, Reissue, Mono, 180g |
| Country:  | Worldwide |
| Released:  | 28 Jul 2023 |
| Genre:  | Jazz |
| Style: | Hard Bop, Post Bop |

 

Share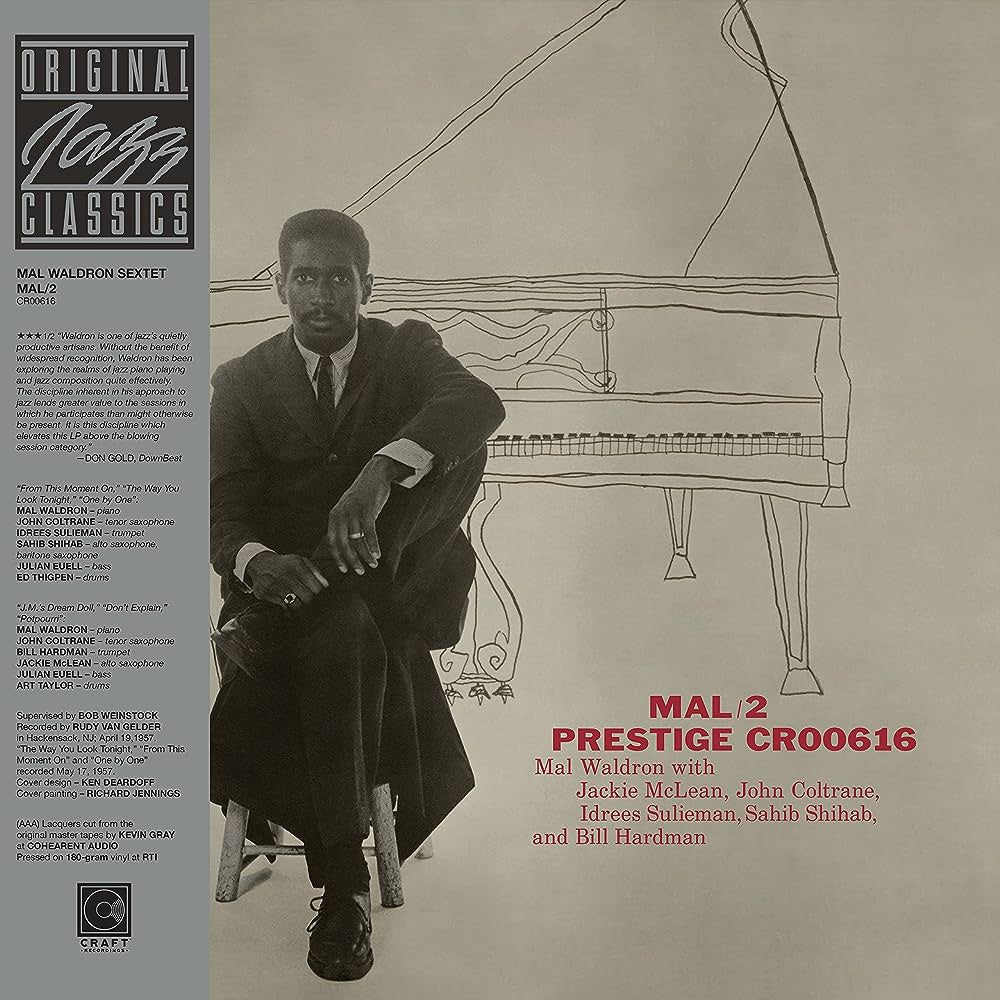 Choosing a selection results in a full page refresh.