Leo Acosta

Acosta

Regular price

Sale price

$45.00 SGD

Unit price

per

---

About

Leobardo Acosta Quintanar was born in Huetamo, Michoacán in 1925. He was a notable drummer, composer, arranger, and orchestrator.

In 1970, he recorded a last LP for Capitol with a small combo formed with some of his closest peers. The sound engineer for these sessions, Rogiero Silva, recalls that it happened in the night time. Leo was always very demanding in his studio hours with all of his musicians and that he did not tolerate mistakes or setbacks, but he was fully relaxed and enjoying this one very much. For this last LP, entitled "ACOSTA" but known as "El Leon", all the compositions are originals, unlike his previous albums where the labels required him to record at least 6 songs that were hits on the popularity charts.

The genius of this album lies in Leo's ability to synthesise the influence of jazz and funk fusions with Latin rhythms, well dominated by him. The stand out "Rencorosa", has strong influence of "Evil Ways" by Willie Bobo, via Santana. "Noches de Viaje" is a superb mid tempo funk, one of the best examples of its kind and the funny dialogues in "Carga Pesada" denote the atmosphere of Leo's nightclub life, drum solo included. "Melodía de Amor Eterno" shows a more spiritual jazz side where the Hammond B3 by Mario Patrón and the Sax tenor by Tomás "La Negrita" Rodriguez take center stage. Unfortunately the album went unnoticed on the radio and sold poorly, despite the fact that two 45rpm records were released as promotional items: Rencorosa / Noches de viaje and Rosa Rosita / Mi Guitarra.

Mad About Record proudly presents, for the first time worldwide, the reissue of this cult record, one of the rarest in Latin Jazz. - Mad About Records

Label: Mad About Records – MAR041

Format: Vinyl, LP, Album, Numbered, Reissue, Remastered, 180 gr

Country: Portugal

Released: 2021

Genre: Latin, Funk / Soul

Style: Funk, Soul

Share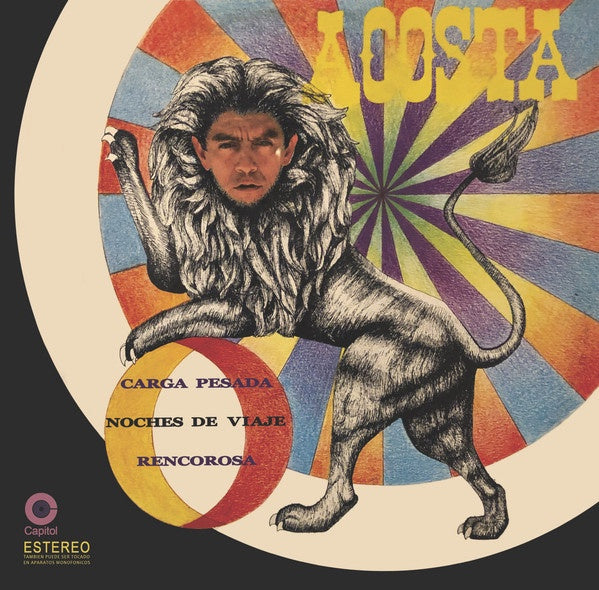 Choosing a selection results in a full page refresh.