Jaimie Branch

Fly Or Die Fly Or Die Fly Or Die ((World War))

Regular price

Sale price

$48.00 SGD

Unit price

per

---

About

Midway through "burning grey," from her riotous third and final album Fly or Die Fly or Die Fly or Die ((world war)), jaimie branch issues an exhortation that could serve as her artistic mission statement: "Don't forget to fight." Whether leading her Fly or Die quartet or working as a prolific collaborator across scenes and cities, the trumpeter, composer, and vocalist, who died of undisclosed causes at 39 last year, made music from a position of joyful defiance.

Her background was in jazz, but she had little regard for putative genre distinctions, pulling in the syncopated rhythms of Latin and Caribbean music, the melodic clarity of folk song, the swirling textures of psychedelia, the abstraction of free improv, the swagger of hip-hop, the pugilism of punk rock. Her commitment to each note didn't just make these connections between various canons seem plausible; it made the notion of their separation seem absurd. There are inherent risks to such agnosticism about style. For the enthusiastic amateur, it can betray a lack of focus; for the dispassionate professional, a belief that idioms are exercises to be mastered by rote. For branch, whose consummate technical ability never got in the way of her raw passion—or vice versa—it is simply evidence of the conviction that all of these ostensibly divergent branches grow from the same tree. And at its root, as she and her collaborators demonstrate on ((world war)), is the will to fight, to dance, and to survive.

Music of all kinds suffered a significant loss with branch's passing last year. ((world war)) provides a precious document of her artistry at the end of her life, and a glimpse of where she might have taken it next. Even more important: It is a joy to hear, and a reminder that the struggle for a better world is a beautiful and worthwhile endeavor, despite the many powerful voices that work daily to convince us otherwise. branch fought the good fight until the very end. Pitchfork

 

Label:

International Anthem Recording Company

 

– IARC0066

Format:

Vinyl,

 

LP, Album, Limited Edition, Stereo,

 

Peacock Couture

Country:

Worldwide

Released:

Genre:

Jazz

Style:

Contemporary Jazz

Share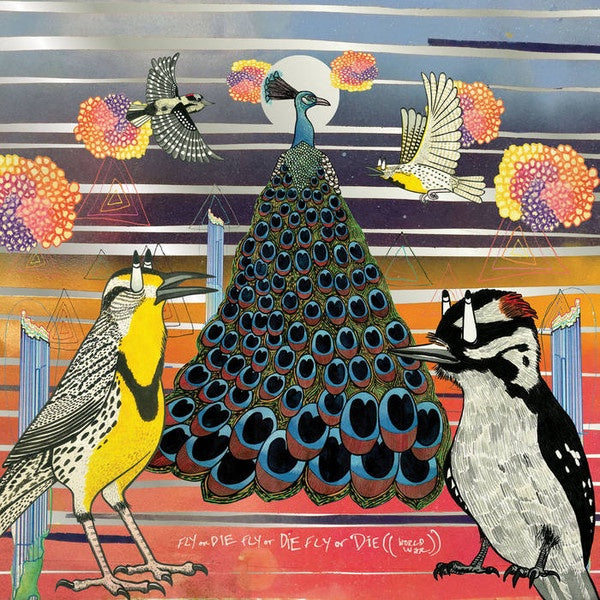 Choosing a selection results in a full page refresh.