Frank Foster

The Loud Minority

Regular price

Sale price

$55.00 SGD

Unit price

per

---

About

The early '70s were rife with political and racial conflicts, indicative of the pressures surrounding the scandal of Watergate and Richard Nixon, the assassination of Martin Luther King, Jr., and the painful continuation of the Vietnam War. As explosive as the times were, Frank Foster's The Loud Minority reflected all of those mounting tensions while remaining hopeful in a self-determining way that gave rise to the "I'm Black and I'm Proud" sentiment. Foster assembled a giant of a big band featuring dual instrumentation all around, including keyboards, basses, and drummers to power a horn section chock-full of the best mainstream jazz and progressive players of the day. Because funk-fusion was flowering, electrified elements of guitar and Fender Rhodes piano identify the music with the times, while vocalist Dee Dee Bridgewater, never known as a protest singer, reads powerful poetry and screams freedom at the top of her lungs, inspired by a band that knows no bounds or limits, at its core a mighty modern jazz orchestra removed from Foster's work with the Count Basie band. "J.P's Thing" provides the ultimate in memorable melodic invention, vibrant layers of call and response, and the kind of shout-out energy every jazz fan craves. It's a driving, funky number, very much representative of the time period, full of hope and spirit, with low-end bass clarinets firing off the rest of the horns -- a great track! "Requiem for Dusty" is for a late, favored German Shepherd, a sad ballad with Foster on his rarely played alto sax and Stanley Clarke's arco acoustic bass solo with drama confined to smaller spaces, almost Greek epic, elegiac for sure. New York DJ Ed Williams is paid tribute to in "E.W. -- Beautiful People," a free and light Latin piece with Foster's soprano sax wailing in a darkly dramatic hue, with fine solos from acoustic pianist Harold Mabern and trumpeter Charles McGee. The title track is a composition with Bridgewater identifying icons of change and liberation from oppression, with statements that the Loud Minority is not a nonprofit, and the profit is in the victory "as opposed to you know whooooooooo." A united front of furious funk and churning rhythms via Airto, Elvin Jones, Richard Pratt, and Omar Clay with the Rhodes of Jan Hammer and electric guitar of Earl Dunbar under Foster's spirited horn chart makes this one leap out of the speakers. Notable soloists include trumpeters Marvin "Hannibal" Peterson and Cecil Bridgewater, baritone saxophonist and bass clarinetist Kenny Rogers, and trombonist Dick Griffin. A different, less virulent edition of the Loud Minority came down the pike several years later, but this was the first and clearly the loudest, and not minor by any stretch of the imagination. – All Music

Label: Wewantsounds – WWSLP49

Format: Vinyl, LP, Album, Reissue

Country: France

Released: 12 Jun 2021

Genre: Jazz

Style: Soul-Jazz, Fusion, Modal

Share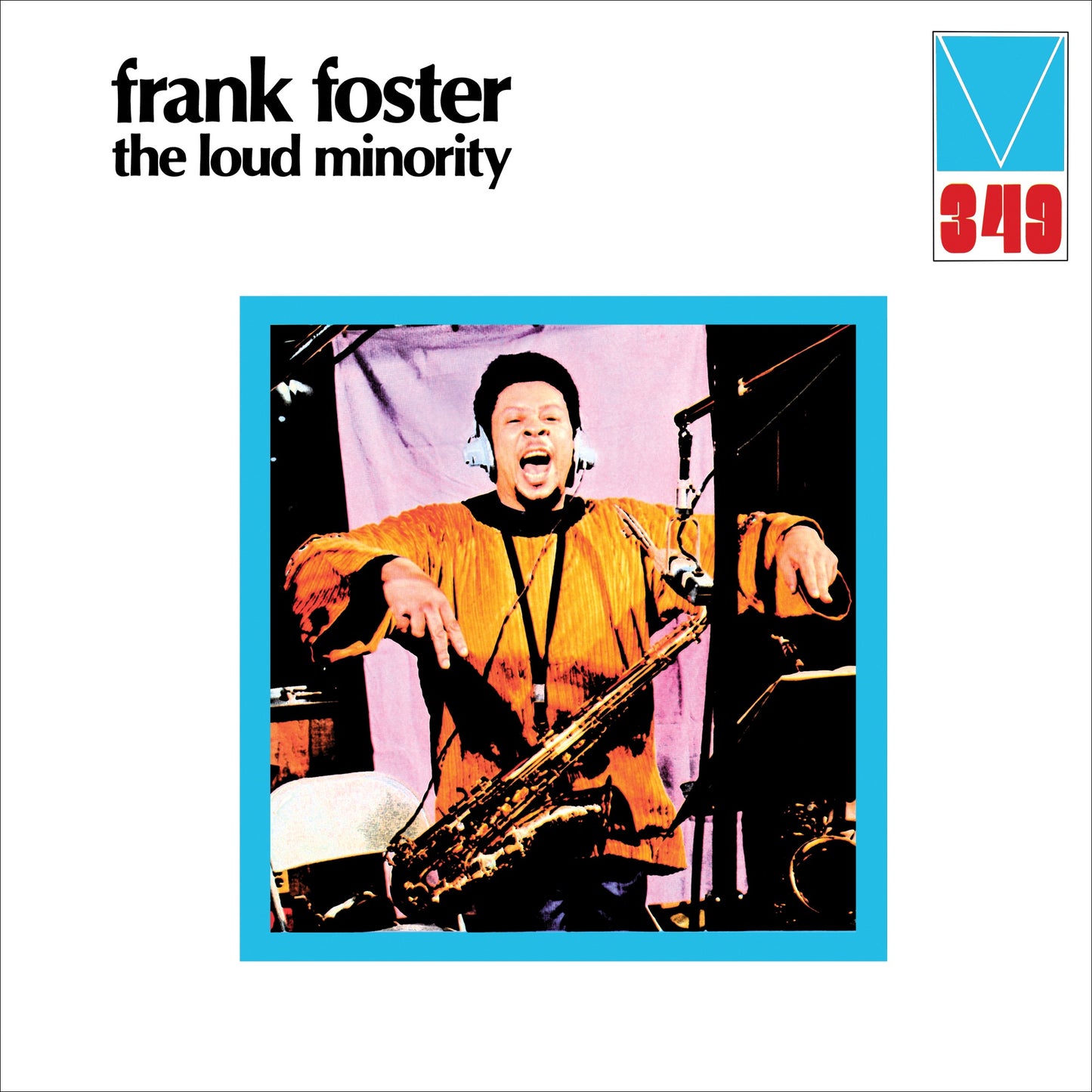 Choosing a selection results in a full page refresh.