Darkside (Nicolas Jaar and Dave Harrington)

Psychic

Regular price

Sale price

$48.00 SGD

Unit price

per

---

About

- TAV Essential Listening -

DARKSIDE is the collaborative duo electronic producer Nicolas Jaar (artist behind the album Space Is Only Noise from 2011), and and guitarist/composer Dave Harrington. Psychic was recorded over the course of two years between Jaar's home in New York City, Harrington's family barn in Upstate New York, and a space in Paris where they would stay between tours. Journey with the duo through a myriad of electronic, ambient, psychedelic and experimental sounds – a lush soundscape of minimalist guitars and haunting electronic beats. Stand-out tracks: Paper Trails, The Only Shrine I've Seen.

"DARKSIDE is the collaboration of electronic musician Nicolas Jaar and Brooklyn multi-instrumentalist, guitarist/composer Dave Harrington.

DARKSIDE summon a hybrid of electronic music, psychedelic rock, and dancefloor techno with the sort of artistic depth and breadth for which the term "progressive" was coined. DARKSIDE's first full length album—released on Jaar's own Other People label in conjunction with Matador Records—is called Psychic.

DARKSIDE's Psychic is a watershed moment for the duo, a quantum leap forward from their 3-song debut, 2011's DARKSIDE EP. At any given moment, Psychic encompasses the ritualistic structures and methodologies of krautrock, the cosmic exploration of classic space-rock, and the immersive, body-moving transcendence of 21st century house and techno—but, working with the finishing each- others'-sentences fluidity of kindred spirits, Dave and Nicolas synthesize it all into a living, breathing whole.

DARKSIDE are deep listeners and creators." Matador Records

 

Label:

Matador

 

– OLE-1035-1,

 

Other People

 

– OP003

Format:

2 x

 

Vinyl,

 

12", 45 RPM, Album

Country:

USA & Europe

Released:

Genre:

Electronic,

 

Rock

Style:

Downtempo,

 

Ambient,

 

Experimental,

 

Dub

Share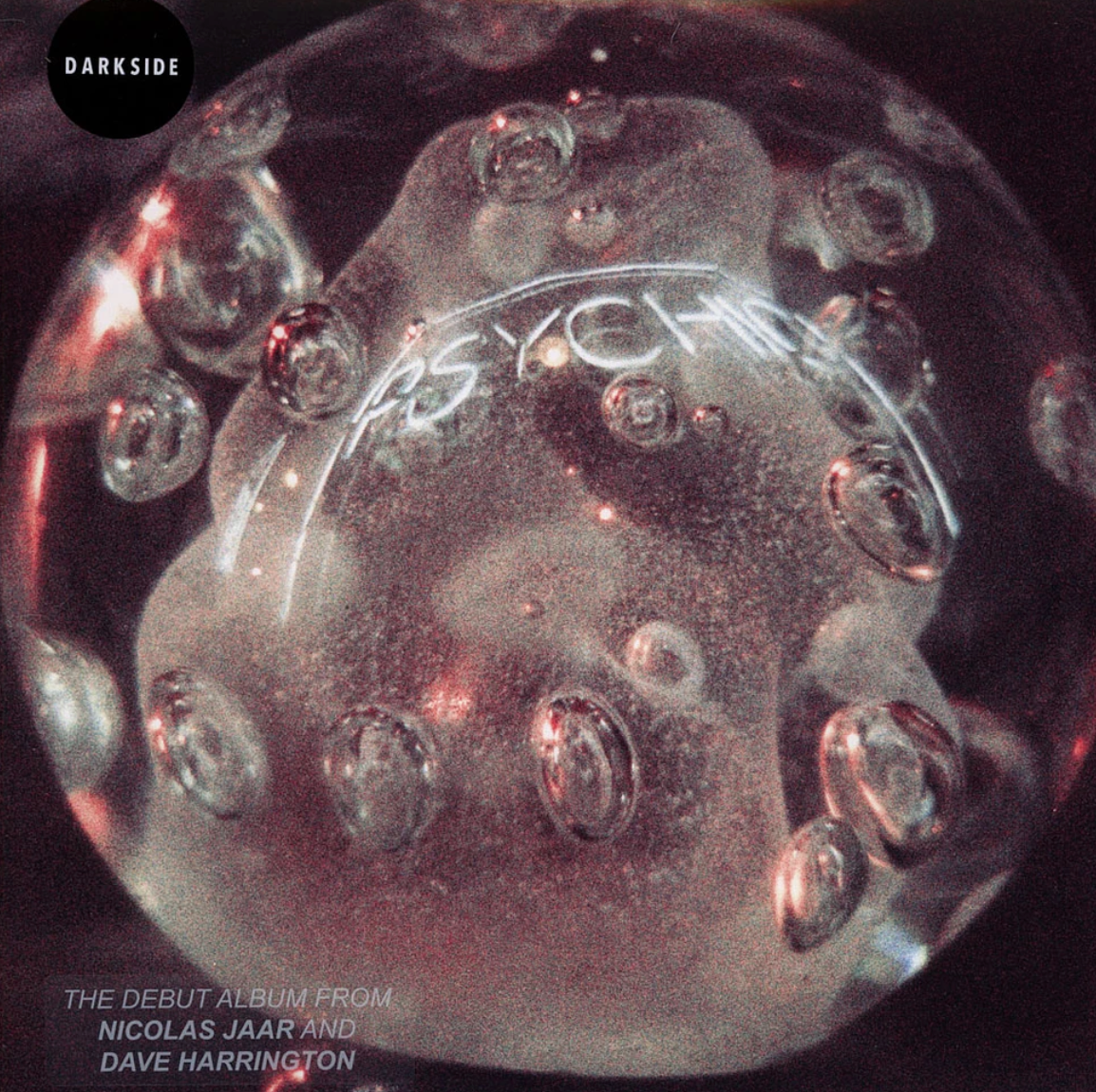 Choosing a selection results in a full page refresh.