Sons Of Kemet

Black To The Future

Regular price

Sale price

$42.00 SGD

Unit price

per

---

About

Jazz is most often a collegial endeavour, but it has a star system too. It's hard to overstate the significance of Sons of Kemet's Shabaka Hutchings, a saxophonist whose relentless energy and pioneering spirit have been key to the development of the British jazz scene over the past decade.

 

Dividing his youth between London, Birmingham and Barbados, Hutchings played with the Ethiopian jazz great Mulatu Astatke, among other more routine jazz apprenticeships. Currently, Hutchings has three bands – Kemet, the South African-leaning Shabaka and the Ancestors, and the Comet Is Coming. Tomorrow's Warriors, the forward-thinking London jazz incubator that schooled so much of the current crop of musicians in their teens, have become Today's Warriors. They could hardly have a more urbane, bold and deep-thinking field marshal than Hutchings.

 

Sons of Kemet's fourth album is his most outgoing and evangelical yet, but it carries no trace of compromise. There are tenor sax melodies here that could be chanted on terraces, Seven Nation Army-style; motifs that milkmen could whistle. Although committed to extemporisation, Sons of Kemet's music is as rooted in the brass-laden carnivals of the Caribbean and London garage raves as it is in the more established American traditions. – The Guardian

-

Like all Hutchings' albums, Black To The Future comes with a manifesto-cum-sleeve note. The key passage reads: "The meaning [of the album] is not universal and the cultural context of the listener will shape their understanding...[but] the overarching message remains the same: for humanity to progress we must consider what it means to be Black To The Future." The narrative is laid out in the sequence of track titles: Field Negus / Pick Up Your Burning Cross / Think of Home / Hustle / For the Culture / To Never Forget the Source / In Remembrance of Those Fallen / Let the Circle Be Unbroken / Envision Yourself Levitating / Throughout the Madness, Stay Strong / Black.

 

Spoken word features extensively and should there be any doubt about the album's message, it is removed by the performance poets, MCs and rappers who are guest artists. These include Chicago's Angel Bat Dawid, Philadelphia's Moor Mother and London's MC D Double E, Kojey Radical and Joshua Idehen. Instrumental guests include three of the younger stars emerging on the London scene: alto saxophonist Cassie Kinoshi, trumpeter Ife Ogunjobi and trombonist Nathaniel Cross. Another particularly welcome face is the pioneering tenor saxophonist Steve Williamson, who pre-pandemic was making a tentative return to the stage following a decade and more out of the public eye fighting depression. One of 2019's live highlights was Williamson fronting his alma mater, the Guildhall School of Music & Drama's, student Jazz Orchestra in a one-night-only performance titled "Celebrating Coltrane." 

 

A decade and more on from graduating from the Guildhall himself, Hutchinson is frequently described as a "saviour of jazz." What does he think about that? "I think it's a good marketing technique to sell some papers or get some clicks," he says. "But I'm just doing my thing. Actually I don't think jazz was ever in a compromising position, it never really needed saviours." Be that as it may, Black To The Future is a shot in the arm. – All about Jazz

Label: Impulse! – 00602435621661

Format: 2 x Vinyl, LP, Album

Country: Europe

Released: May 2021

Genre: Jazz

Style: Afrobeat, Fusion

Share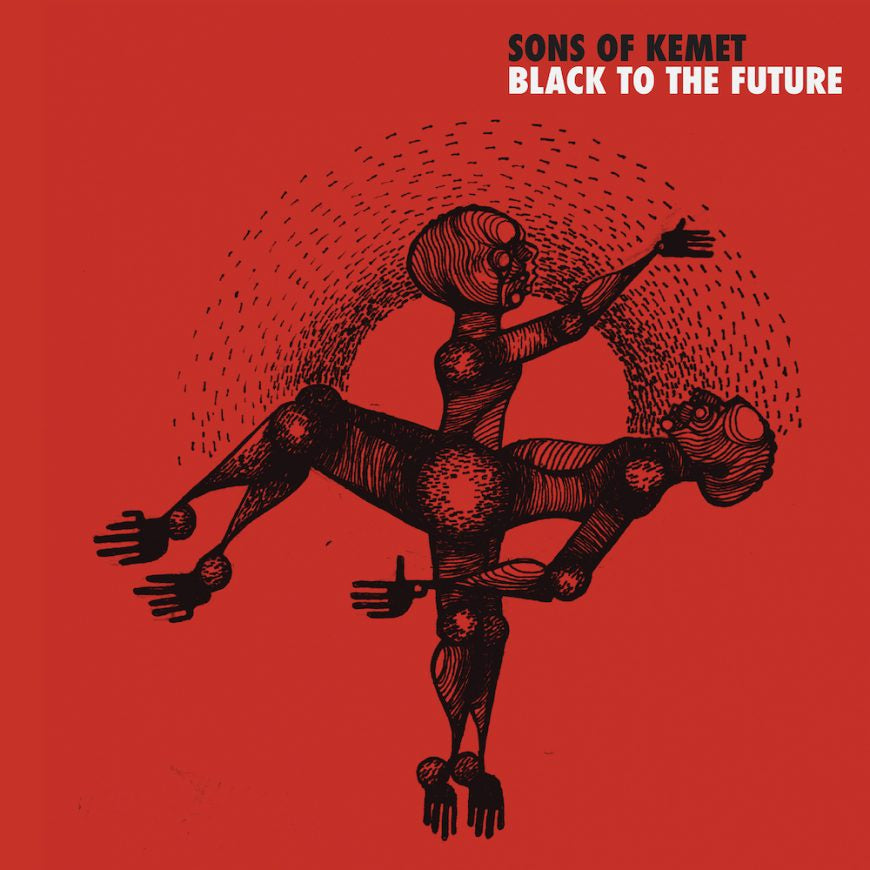 Choosing a selection results in a full page refresh.