Jeff Buckley

Grace | Legacy 2010 Reissue

Regular price

Sale price

$45.00 SGD

Unit price

per

---

About

A TAV Essential Listening Album.

"Jeff Buckley's Grace is a masterpiece. The critically acclaimed breakthrough is filled with sweeping choruses, bombastic arrangements, searching lyrics, and above all, the richly textured voice of Buckley himself.

Grace is the only complete studio album by Jeff Buckley, originally released on August 23, 1994. After his death in 1997, the album grew to be one of the most important album's of the '90s. The album was produced by Andy Wallace who had mixed Nirvana's album Nevermind.

In addition to seven original songs, the album included three covers: "Lilac Wine", based on the version by Nina Simone, "Corpus Christi Carol", from Benjamin Britten's A Boy Was Born and "Hallelujah" by Leonard Cohen.

Grace gives voice to those secrets of the human experience that lie mute and waiting for sound. "Eternal Life," is a sonically bruising plea for emotional tolerance and psychic liberation. "Eternal life is now on my trail," he sings, "Got my red glitter coffin, man, just need one last nail/While all these ugly gentlemen play out their foolish games/There's a flaming red horizon that screams our names."

"Lover, You Should Have Come Over," holds a candle in a dark circular staircase, lonesome vocals wrapped around slow tender chords and lines like "It's never over, she's the tear that hangs inside my soul forever." "Mojo Pin," co-written by Buckley and former Captain Beefheart guitarist Gary Lucas, is a powerful ensemble reading of a song first introduced on Live At Sin-é, a testimony to Buckley's avant-garde and free jazz procliv-ities. On the moody "Dream Brother," the singer offers a warning to a friend, a mysterious message swad-dled in the unconscious. Tipping his hat to the master, Buckley renders his interpretation of Leonard Cohen's "Hallelujah," a solo track recorded live-in-the-studio; the song is one of Jeff's most enthusiastically-received tunes in-concert." – Elusive Disc


 "Jeff Buckley was many things, but humble wasn't one of them. Grace is an audacious debut album, filled with sweeping choruses, bombastic arrangements, searching lyrics, and above all, the richly textured voice of Buckley himself, which resembled a cross between Robert Plant, Van Morrison, and his father Tim. And that's a fair starting point for his music: Grace sounds like a Led Zeppelin album written by an ambitious folkie with a fondness for lounge jazz. At his best -- the soaring title track, "Last Goodbye," and the mournful "Lover, You Should've Come Over" -- Buckley's grasp met his reach with startling results; at its worst, Grace is merely promising." – AllMusic

The album is listed as one of Rolling Stone's 500 Greatest Albums of All Time.

Item description:

| | |
| --- | --- |
| Artist: | |
| Title: | Grace |
| Label: | |
| Format: | Vinyl, LP, Album, Reissue, 180 Gram |
| Pressing: | Europe |
| Release Date: | 2010 |
| Genre: | Indie, Rock |
| Style: | Alternative Rock, Folk Rock, Indie Rock, Male Vocals |
| Catalog No: | 88875147701 |
| Condition: | New |

Share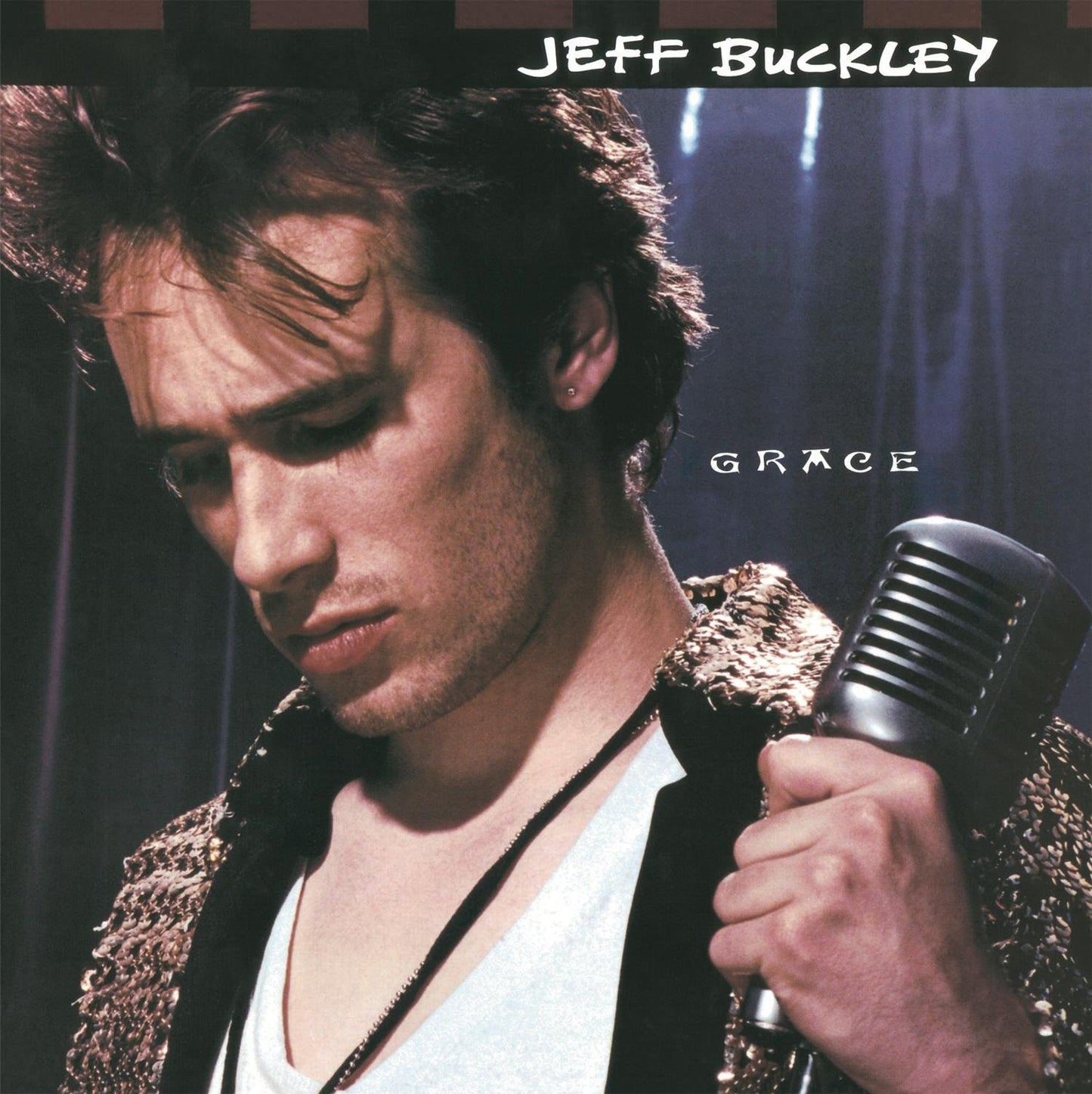 Choosing a selection results in a full page refresh.