Mad Season

Above

Regular price

Sale price

$39.00 SGD

Unit price

per

---

About

Mad Season was an American rock supergroup formed in Seattle, Washington in 1994 by members of three popular Seattle-based bands: Alice in Chains, Pearl Jam and Screaming Trees. Mad Season released only one album, Above.

Mad Season features the legendary Layne Staley of Alice in Chains on vocals, Mike McCready of Pearl Jam on lead guitar, Screaming Trees drummer Barrett Martin and bassist John Baker Saunders of the Lamont Cranston Band. The band recorded and released one album, Above, in 1995 which was certified Gold and became an essential touchstone in the history of Seattle rock.

Above is the only complete album of Layne Staley's introspective and mystical lyrics, which were highlighted by additional vocals from Screaming Trees vocalist Mark Lanegan.

"The only album to be completed by the Seattle-based supergroup Mad Season, Above has achieved mythic status among hard rock aficionados.

Consisting of Pearl Jam guitarist Mike McCready, Alice in Chains vocalist Layne Staley, bass player John Baker Saunders and Screaming Trees' Barrett Martin on drums, the Seattle-based supergroup Mad Season recorded Above as their only studio album.  It was released in March 1995, featuring guest vocals from Mark Lanegan.

A mix of melancholy ballads and hard rock, the album proved to be a gold certified hit.

This expanded double 12" vinyl edition includes the original album in its entirety as well as three songs from the band's unfinished second album with newly recorded vocals by Mark Lanegan, a previously unreleased instrumental "Interlude," and a remixed version of Mad Season's cover of John Lennon's "I Don't Wanna Be A Soldier"." - Music On Vinyl

"Listening to the remastered Above, more than anything, pays reminder to just how distinctive a sound emerged from this pooling of eclectic musical personalities: the much older Saunders' bluesman bass lines, Martin's tribal-flavored percussion, Staley's tortured vocals and phrasings, and guitarist McCready's arena-rock bluster. It all somehow coalesced into this darkly beautiful grunge blues that holds sway whether riffing tight and heavy ("I Don't Know Anything") or wafting through a smoke-filled room ("Artificial Red"). Skeletal opener "Wake Up" still haunts, with Staley's delivery—somehow simultaneously crystalline and slurred—agitated from a dead calm to violent eruptions of desperation: "For little peace from God you plead!" The record's centerpiece remains the sublime "River of Deceit", Staley's Gibran-inspired reflection on his own role in his addictions ("My pain is self-chosen") and the choice to either submit or overcome. "A head full of lies is the weight, tied to my waist," muses Staley at his lyrical best, a line that now suggests, sadly, that the song's glimmer of hope may have been mere self-deception." - Consequence of Sound

Item description:

| | |
| --- | --- |
| Artist: | |
| Title: | Above |
| Label: | |
| Format: | 2 × Vinyl, LP, Album, Reissue, Repress, 180 Gram, Gatefold |
| Pressing: | Europe |
| Release Date: | This reissue: 2015 | Original - 1995 |
| Genre: | Indie, Rock |
| Style: | Alternative Rock, Blues Rock |
| Catalog No: | MOVLP169 |
| Condition: | New |

 

Share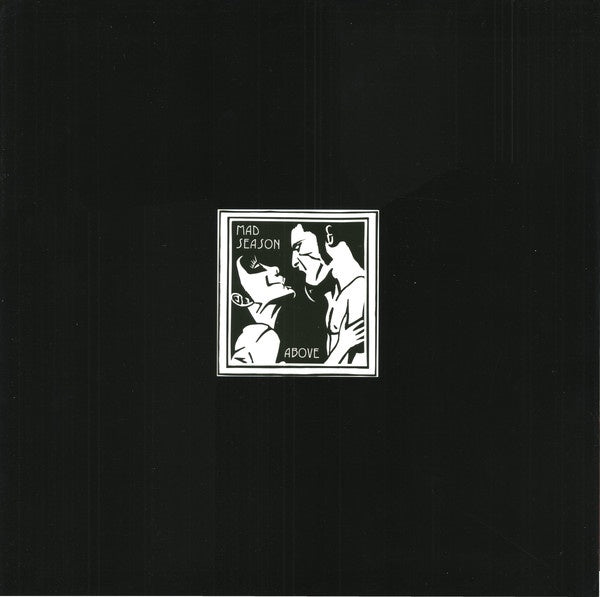 Choosing a selection results in a full page refresh.