J Dilla

Donuts | Smile Cover

Regular price

Sale price

$48.00 SGD

Unit price

per

---

About

"Donuts began simply enough as an idea to turn a particularly good demo beat tape into a full-length release, and has since became a classic hip-hop album, one of the defining works of the artist's life.

-

Completed during a year in which J Dilla spent mostly in a hospital bed at Cedars-Sinai Medical Center in Los Angeles, Donuts would gain particular poignancy when, only three days after it's release, February 10, 2006, the artist passed away, losing his battle with a rare blood disease.

-

Announced in Fall 2005, the concept of a "rap album without rappers" struck some critics as either a novelty, or a minor break beat album - but Donuts would prove to transcend the rigid definitions of what a hip-hop album could be.  It plays part like a DJ mix, and part like a hip-hop beat-maker at work, sounding like a producer turning the dial on an imaginary radio station. But it's an unmistakably modern album, and one which perfectly encapsulated the J Dilla's reputation among his peers and fans as the definitive architect of soulful hip-hop. " " – Stones Throw Records

Label: Stones Throw Records – STH2126

Format: 2 x Vinyl, 12", 33 ⅓ RPM, Album, Reissue, Stereo, Smile Cover

Country: US

Released: 2020

Genre: Hip Hop

Style: Instrumental

Share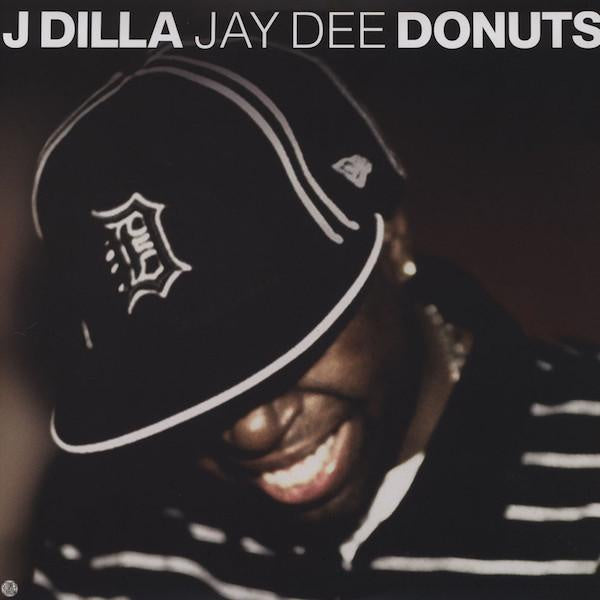 Choosing a selection results in a full page refresh.